Porcine mitral valve bioprosthesis
The TLPB porcine heart valve bioprosthesis developed by Labcor preserves the leaflet's natural characteristics with its tricomposition and low-profile design. The DURANOL fixation process that ensures tissue stability with calcium mitigating properties (1) and years of experience in manufacturing and tissue engineering (Since 1984) make TLPB an excellent choice for valve replacement.
ANVISA registration number: 10171250022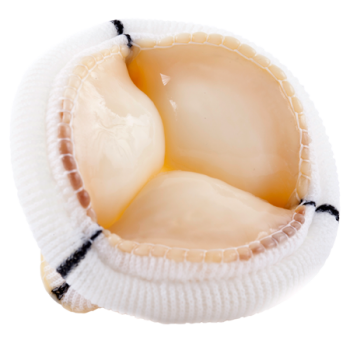 DURANOL calcium mitigating treatment
Bioburden reduction preserves collagen and reduces antigenicity.
Zero Pressure Fixation keeps the tissue structure more resilient and elastic.
Reduction of lipids with ethanol.(1)
Cross-link optimization, reducing free aldehydes with pH control and heat treatment with polymerized solution.
1- Flemeng, W. et al. Factors influencing calcification of cardiac bioprostheses in adolescent sheep. The J. of Thoracic and Cardiovascular Surgery Vol. 132, July 2006,89-98